How to sell more high-end spirits in your bottle shop and grow your customer base.
Author: Nicola Taylor Date Posted:22 May 2020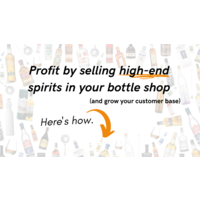 Why high-end spirits?
Unless you've been living under a rock, you would have noticed an impressive rise in gin sales. Gin revenue in Australia has grown from $52M (AUD) in 2010 to $196M in 2019, and is projected to reach $239M by 2023*
You've probably seen the rise in virtual whisky tastings over the past few months. Then, there are the numerous, profitable, specialty spirit bars that just can't be open for their customers during COVID restrictions.
It's time to admit it. If you're not making high-end spirits a priority in your bottle shop, you're missing out.
We get it. It seems daunting. There is so much to know when it comes to spirits and then there is the price tag.
Well, if you already have customers buying wines at $30 and above, you should be offering high-end spirits too.
High-end spirits, much like fine wines, are imbued in a vibrant culture and for every second you're not offering your customers a product that expands their world you are missing out on sales.
So, how do you get high-end spirits selling in your shop?
Get Educated
We've already done half the work for you. Barmania's website is purposefully designed to provide retail and hospitality with strong, usable product information. Just check out the product information found in the profile of any of our online products.
Better still, get your staff to use the information on Barmania.com.au too.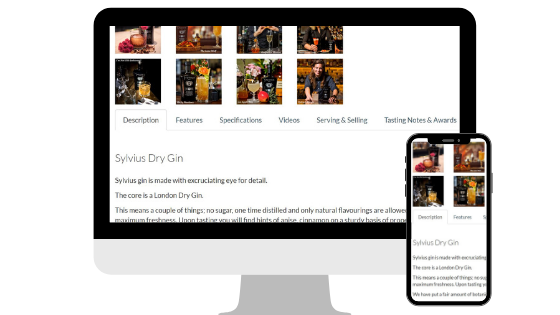 Why is product knowledge so important? To your spirit sipping customers, discovering something new is part of the drinking experience. It's the difference between enjoying a drink and becoming a life-long enthusiast of a style.
Establishing yourself as the authority in high-end spirits will ensure those customers come back to you for product suggestions and make you their 'go-to' choice as a liquor provider.
Know and Attract the right customer
As we've mentioned, your existing customers reaching for fine wines on your shop floor are the perfect customers to offer your high-end spirits to. They're after the finer things in life and providing them with a wide variety of selections can help you convert sales.
It works the other way around too. By offering a diverse range of high-end spirits, you can attract new clientele and grow your customer base.
Younger people aged 25 – 39 would rather discover a new high-end spirit than sip on an age-old favourite. Since discovering new products has become so established in this new era of high-end spirit drinking, there is, for the most part, no brand loyalty.
This means you get to be as adventurous in the products you stock as your customers are with their purchases.
Stock the right spirits
There are two questions you need to ask yourself when considering the right spirits for your store:
Are you offering a diverse range?

Can you tell a good story with this spirit?
A profitable, high-end spirit selection will offer new and upcoming options. As we've established with 'the right customer', discovering something new is part of the drinking experience. It's not just about scotch anymore.
Take Omar whisky, for example.
Omar Single Malt Whisky is a Taiwanese whisky. Omar Single Malt Sherry Cask is known for its award-winning flavour profile of tropical fruits and traditional sherry cask elements.
Now, how will you share this story with your customer?
It comes back to product knowledge.
Barmania will help you excite your customers with a diverse product range and useable product information. With knowledge powered salespeople that create the point of difference in your store, high-end spirits will become a highly profitable aspect of your business. Selling high-end spirits in your bottle shop is incredibly rewarding and now is the best time to jump in the game.
So, create a budget, make shelf space and register at Barmania.com.au to get selling high-end spirits in your store.
*Statistica.com 2020, Consumer Market Outlook for Gin in Australia.