Hinch Irish Distillery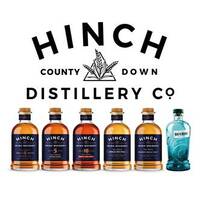 Welcome to the range of Hinch Irish Whiskeys, now imported into Australia.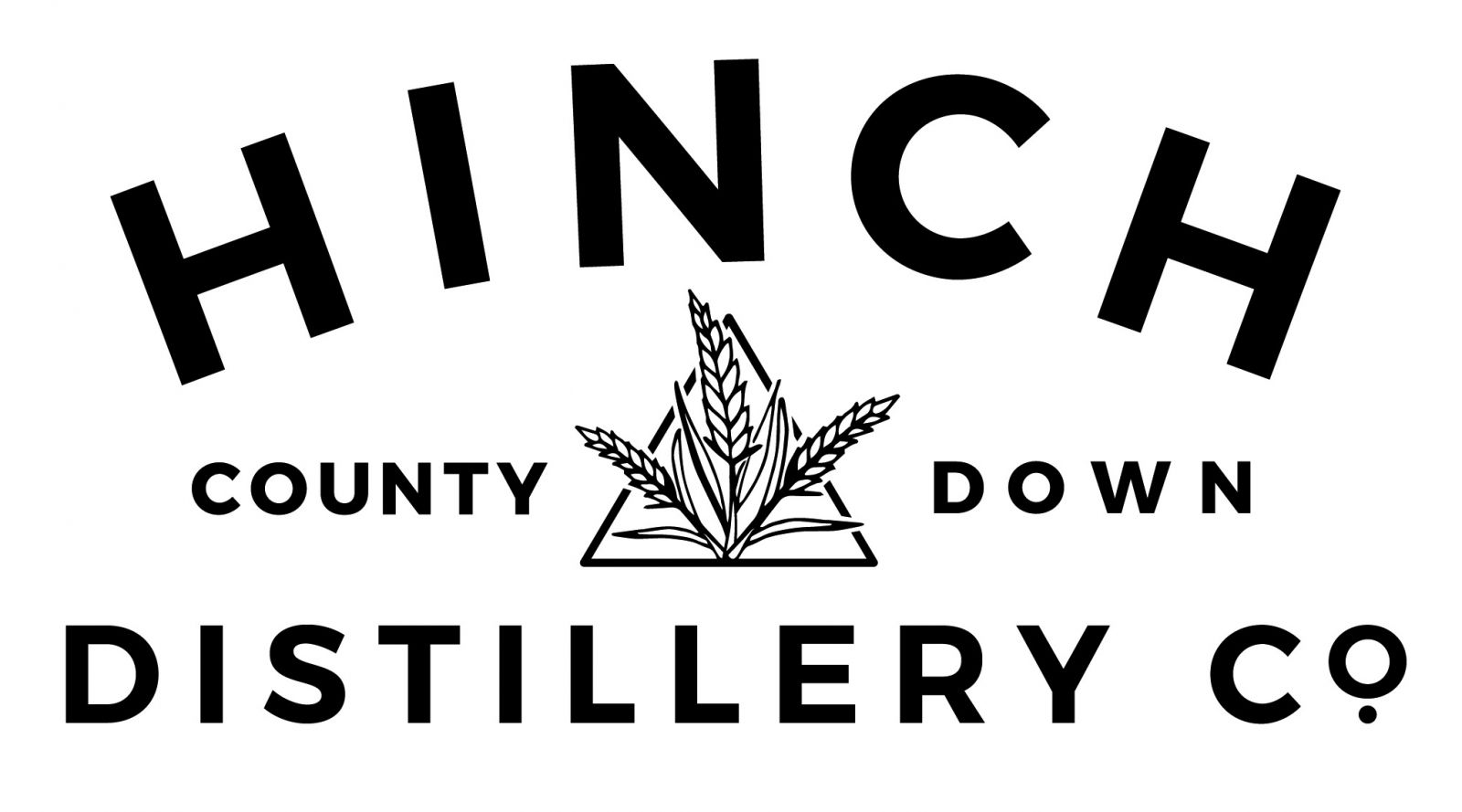 Hinch distillery is situated in Killaney Estate, south of Belfast in Northern Ireland. The most notable unique aspect to Irish Whiskey production is that the Irish distill their whiskey three times. Triple distillation delivers a lighter, smoother whiskey than those distilled less. Hinch whiskeys surely possess the triple distilled characteristics.
The Hinch whiskey range has something to suit almost every whisky lover's palate, including a peated whiskey, which is usual for an Irish whiskey. Likely there has been some influence from their neighbours in Scotland across the ditch.
Barmania customers. To login please click here.
Here's the line up: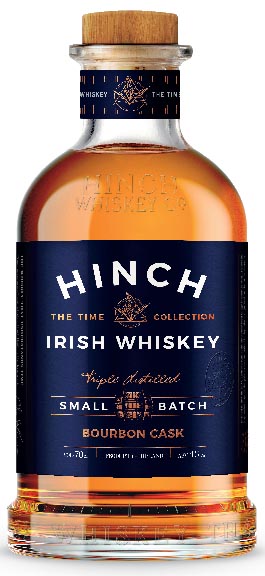 Firstly there's the Hinch Small Batch Whiskey. A bourbon cask aged whiskey showing light vanilla with some subtle toasty notes. This is a classy, light and smooth whiskey that introduces the Hinch brand very well.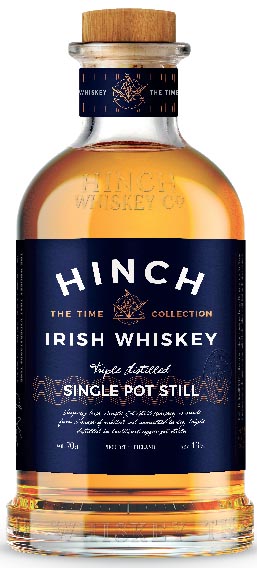 Next in the range is the Hinch Single Pot Still Whiskey. Pot Still whiskeys are uniquely Irish, using both malted and unmalted barley and distilled in a pot still. Hinch brings us a very good example of Pot Still whiskey with flavours with tasty toasty notes and complexity on the finish. There's also a hint of "creaminess" to this Pot Still whiskey which is brought about by adding a small amount of oats to the grain mix. The "Single" in the name is more a UK term noting the whisky is from a single distillery.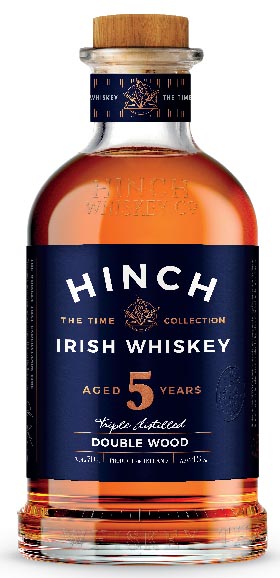 There's the Hinch 5 Year old Double Wood expression. Hinch have created this Double Wood matured whiskey by aging in American oak, ex-bourbon casks and then a final year in brand new American oak casks. This gives much complexity from both oak both seasoned with bourbon and fresh new oak. The flavour in the Hinch 5 year old Double Wood whiskey has both creamy vanilla and citrusy flavours, along with spices, stone fruits and sweet honey notes from the oak.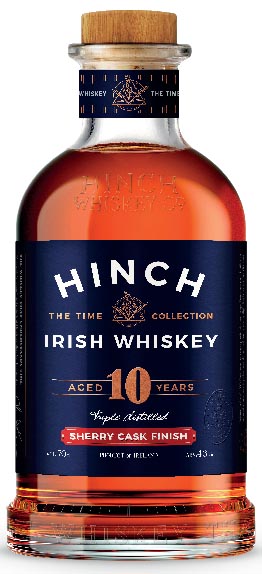 The Hinch 10 Year Old Sherry Cask Finish Whiskey was initially matured in ex-bourbon American Oak casks for the major part of it's life. To add complexity and fruitiness this whisky was given an extra six months maturation in ex-Olorosso sherry casks. The result is a delicious blend of sherry sweetness up front, followed by malty grain and a compote of almonds, sultanas, pear and vanilla, all interwoven with gentle toffee-toasty oak flavours.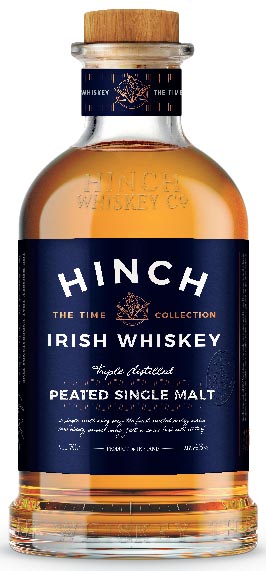 Finally, there is the Hinch Peated Single Malt Irish Whiskey. This expression would have a medium peat level, but more than just peat, there are complex savoury flavours intermingled - smoked nuts, ham, along with some sweet fruits and herbs. It finishes with soft bonfire smoke, inviting another sip.
=====================


Hinch Distillery doesn't limit itself to whiskey. It has produced a very fine gin that within months of its release was awared some serious medals, the first of which was in Australia! The gin is called Ninth Wave. In Irish mythology, conquering the ninth wave will take you to a mystical place known as the 'Otherworld' where the Irish sea God lives.
Using true Irish expertise in distillation, Hinch has created a gin so complex it appeals to so many palates and this also makes it very versatile in ways to mix and serve. The juniper is present but in balance with eight other botanicals so classified as a contemporary style gin. Botanicals are juniper, lemon verbena, cardamom, orange peel, coriander seeds, angelica root, orris root, cassia bark, grains of paradise.
Ninth Wave Gin's very appealing sea blue bottle, incorporates a design using ancient Irish stone carving patterns to evoke the flow of the sea.
Hinch Irish Whiskeys and Ninth Wave Gin can be found at bars and retailers across Australia that stock quality spirits. If your local doesn't, tell them to read this blog.
Wholesale Buyers. If you have a liquor license and would like to stock Hinch, please click here. Barmania customers login please click here.